13 Mar

World Book Day 2019

We celebrated World Book Day on Thursday 7th March and this year's theme, due to popular demand, was Harry Potter.

The library was magically transformed into Hogwarts to celebrate year 7 and 8 students who have achieved their Accelerated Reader target and some students for being Word Millionaire readers. Props were made including wands, floating candles and old jars filled with potions.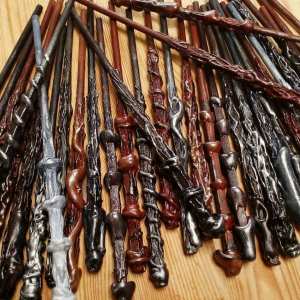 We had a week-long programme of activities and competitions including "Design a sweet for Honeydukes"," Invent a spell" and the "Fantastic Beasts Hunt" to name a few. The event concluded with the Grand Hogwarts Feast in the library. We held a sorting ceremony to sort the students into the four Hogwarts houses. Students enjoyed Hogwarts inspired dishes and drinks such as cauldron cupcakes, golden snitch pop cakes, butter beer and pumpkin pasties. There was a Harry Potter quiz where each house competed for the House Cup.
All the months of planning and hard work have fully paid off. We were so proud to see the reactions of the students…they absolutely loved it! They have enjoyed putting on their cloaks and casting spells with their wands.
This annual celebration of reading has become an important tradition at St Cuthbert Mayne School.  Whilst being great fun, it also reminds the whole school of the huge pleasure that can be gained from reading.
Mrs Best and Mrs Dennis (School librarians)